Paul Cosentino & the Boilermaker Jazz Band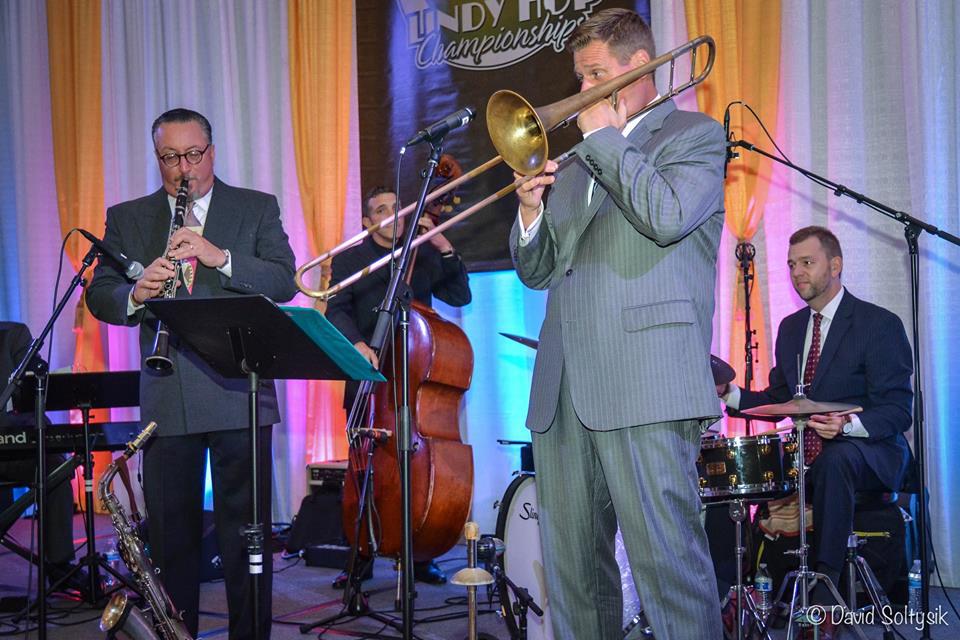 The Boilermaker Jazz Band has performed at every PittStop Lindy Hop, even last year's virtual event! This marks their 21st time! With their unique brand of musical Americana and hot jazz revelry, the Boilermaker Jazz Band brings the party to you! They interpret the Great American songbook in their own unique fashion, bringing the swinging sounds of the jazz age back to life. You'll hear both familiar classics and rarities performed by superb instrumentalists and heartfelt vocalists. From concert halls to dances, festival stages to elegant soirees, listeners and dancers agree — with their infectious beat and enthusiasm this band can make any crowd move!
Leading the Boilermaker Jazz Band on clarinet and vocals is Paul Cosentino, a full-time bandleader/performer who founded the band in 1988 at Carnegie Mellon University in Pittsburgh. He is constantly searching for more tunes to add to the band's classic jazz repertoire — you'll hear something different every time! Paul plays an antique Albert system clarinet giving him a wonderfully distinctive sound.
The Boilermaker Jazz Band has performed at major lindy hop events throughout the world- including Lincoln Center Midsummer Night's Swing in New York City, International Lindy Hop Champi onships in Washington DC, Chicago Summer Dance, Canadian Swing Dance Championships in Montreal, and the Jeju Island Swing Festival in Korea.
Everywhere they go, they deliver the good feelings that real jumpin' jazz can create. Paul and the Boilermakers have recorded fourteen critically acclaimed CD's and have received rave reviews for their excellent live performances. The Boilermakers have been featured on radio shows across the country and overseas, including a National Public Radio Jazz Series that was broadcast on over 50 stations. The Boilermaker Jazz Band's music was also featured on the hit Fox TV show "So You Think You Can Dance" for a fantastic Lindy Hop routine.
Paul and his band will be featured on both Friday and Sunday night!
Video from DCLX Dance Exchange 2012: https://youtu.be/pA5QtLTm7qA
Video from PittStop Lindy Hop 2016: https://youtu.be/qijpqM06x3w
Chelsea Reed & the Fairweather Five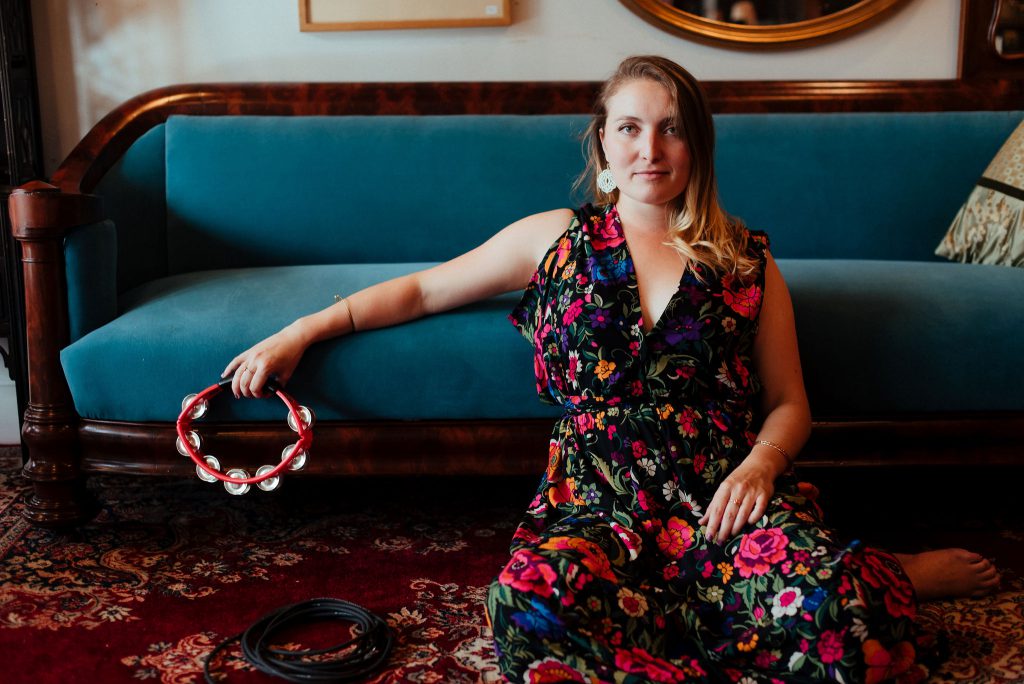 "She's a true extrovert…even when you watch her sing, she engages you when she sings and makes you feel like you're part of the story–which is very important."
~Jazz trumpet player, Terell Stafford
"Chelsea Reed is my favorite kind of singer. She sings the songs as they are intended: beautifully, candidly, with excellent pitch and swagger and very few frills. The Fair Weather Five have the taste and good judgment to back her up without getting in her way, and to swing while they're at it."
~Singer/songwriter, Carsie Blanton
In October 2012, vocalist Chelsea Reed brought five of her friends together to play some tunes in a South Philly dining room. Her plan was to form a band that played for swing dancers, so she could finally have the chance to sing her favorite songs for an audience that loved the music of Bessie Smith and Billie Holiday as much as she did. Since that fateful day, she's been living that dream and couldn't be happier about it. 
Now, Chelsea Reed and the Fair Weather Five are at home at swing dances, jazz clubs and concert halls alike. They have played renowned Philadelphia venues and travel the country year round to perform at music festivals and Lindy and Blues exchanges and workshops. They have had the honor of sharing the stage with trumpeter Terell Stafford and trombonist Wycliffe Gordon, who is featured on their 2017 release Spreadin' Rhythm Around. Their 2020 release, Carolina Lullaby showcases original songs steeped in jazz, blues, and folk traditions where Reed's vocals and swing musicality shine.
When not composing, the band loves exploring the roots of jazz and finding creative ways to interpret forgotten songs. Chelsea Reed and the Fair Weather Five draw upon the intensity of powerhouse vocalists, the ingenuity of 20th century composers, and the soul of the dance floor. They are silly, passionate people who love playing this music. And that's all there is to it. 
Chelsea will be playing twice. Saturday night and Sunday afternoon.
Performing "We'll Meet Again" Feb 2020: https://youtu.be/KPA-xh4Kh9k
PittStop 2016 Jam Circle: https://youtu.be/NtOK7vF_VoY
Miss Freddye's Homecookin' Band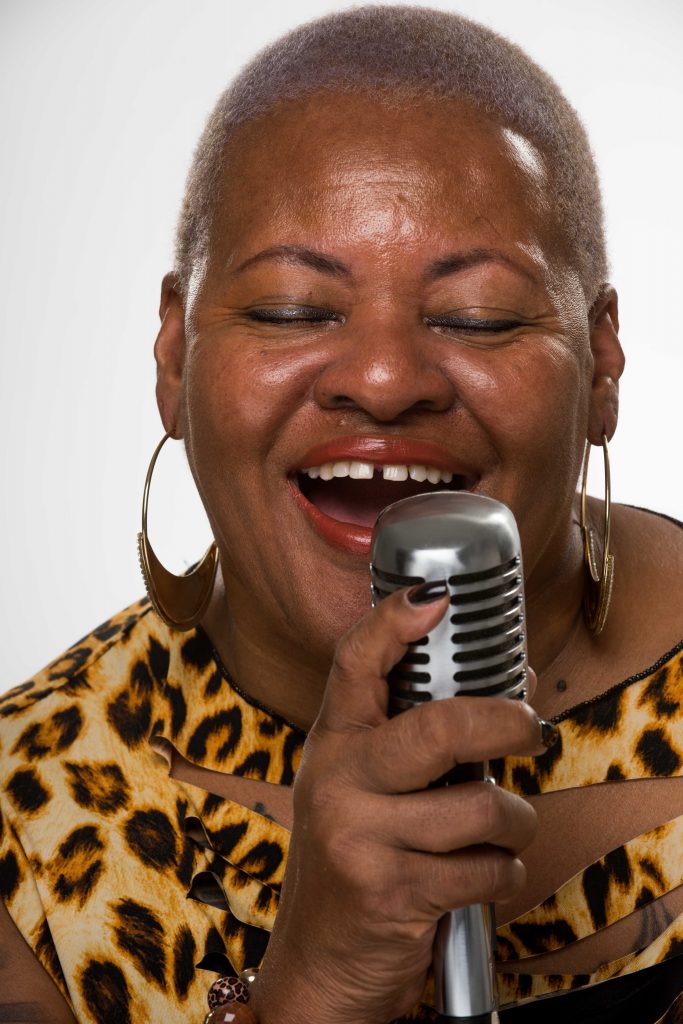 Miss Freddye's Homecookin' Band is just that! They are cookin' up music that'll keep you coming back for more!
As Pittsburgh's Lady Of The Blues, Miss Freddye keeps the blues alive in her native hometown. She started singing in the church at a young age. The influence of church and her mother's love for the Blues gave Miss Freddye the beginning to venture in the world of Blues music in 1996. She joined the Blues Music Works under the direction of Beg Al Leavitt but then formed her own band, Miss Freddye's Blues Band which has played at PittStop and you all love. She has another band, Miss Freddye's Homecookin' which played at our last PittStop. She will be cookin' up the Blues for you Saturday Late night. Mike Huston has developed a nice acoustic style of blues guitar, keyboard, and vocals. He brings his love of music to blend into Miss Freddye's storytelling thru music! Bob DiCola has the rhythm section on congas and a few other percussion pieces he pulls out from his bag of goodies! He keeps the pace dancing with his hands as he lays down the beat for the music they make together! We know you are going to love this band!
She is known for her charity work with the American Cancer Society, the Breast Cancer Research Foundation, Local VFWs and American Legions, Toys for Tots, and Sing to Stop Domestic Violence.
Check out her newest single, Wade in the Water on SOUNDCLOUD.
Miss Freddye will be playing for our Saturday Late night blues Dance.
Awards:
2018 Blues Foundation for Best Emerging artist album and the Koko Taylor Award.
2017 Pittsburgh Music Awards of the best blues band and best album" Lady of The Blues"
2016 Pittsburgh Music Awards best blues band
2015 Freedom From Silence, Center for victims
Meet Miss Freddye and her Band: https://youtu.be/nkjWu7ZhVgI
Miss Freddye singing "At Last" at Narcisi Winery: https://youtu.be/ojPI-4UwiSc
Performing at the PIttsburgh Blues & Roots Festival 2017: https://youtu.be/BeJNXi5zvHo
Interview and Performances on Dirty Dog Music TV: https://youtu.be/gArof32_gMA
Jimmy Adler's Blues Band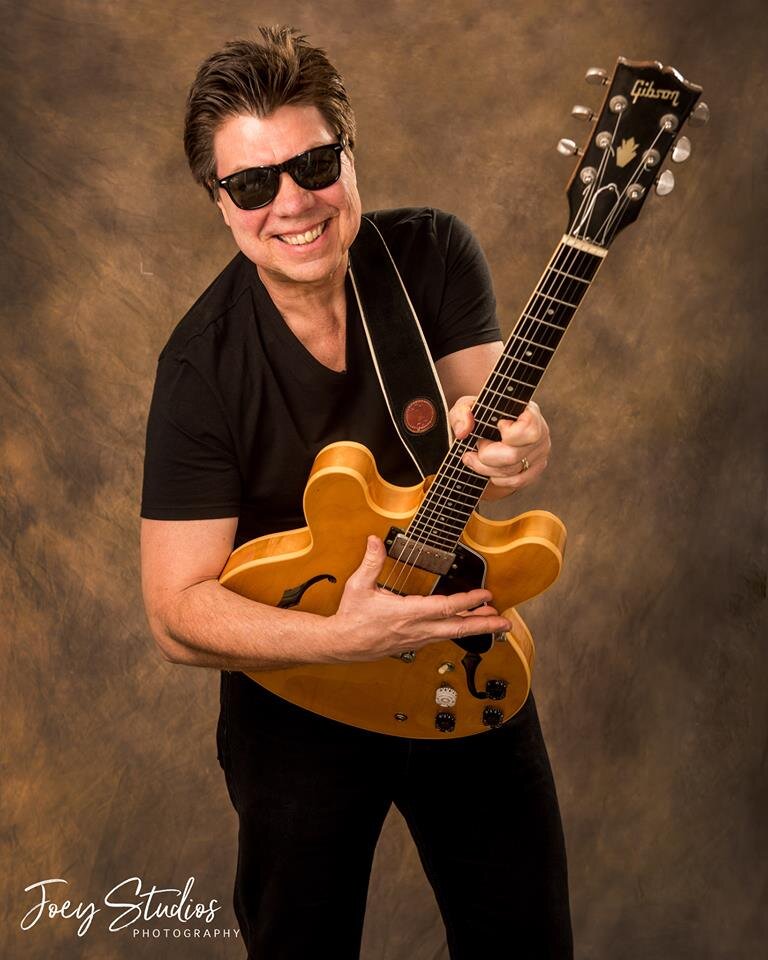 Jimmy Adler is a live-wire entertainer who packs passion and energy into every performance! His music is a blend of Chicago Blues and West Coast Jazzy Jump. His passionate, powerful vocals compliment his spirited playing and elegant phrasing of Jimmy's clean fat guitar tone.
Although based in Pittsburgh, Adler has thrilled audiences from the West Coast, over the pond to France, and many points in between. Jimmy Adler had performed since the late 1980s in and around the Pittsburgh area with many of the regions top blues bands before deciding to venture out on his own in 2001. He has great respect for the music and has spent his life studying the masters. However, he prefers to write, record, and perform original songs that are steeped in the blues traditions of Chicago Blues, West-Coast Jazzy Jump, and other American traditions.
Jimmy Adler has released 5 CDs. The 4th, Grease Alley was recorded and produced by Blues Music Award winner Kid Andersen at the incomparable Greaseland Studio in San Jose, CA. It has created a buzz and has garnered high praise from DJs, fans and promoters: "Grease Alley is a real pleasure, both vocally and instrumentally" and "This is Jimmy's best work to date" are some of the comments that have been delivered.
He has been regularly featured at our sister event, Steel City Blues, but this year we're swiping him to lay down some Friday late night Blues!
Performing at BB King's in Memphis: https://youtu.be/wpJ7aXkvrO0
Performing at an outdoor house party: https://youtu.be/ccoO0U1V9vE