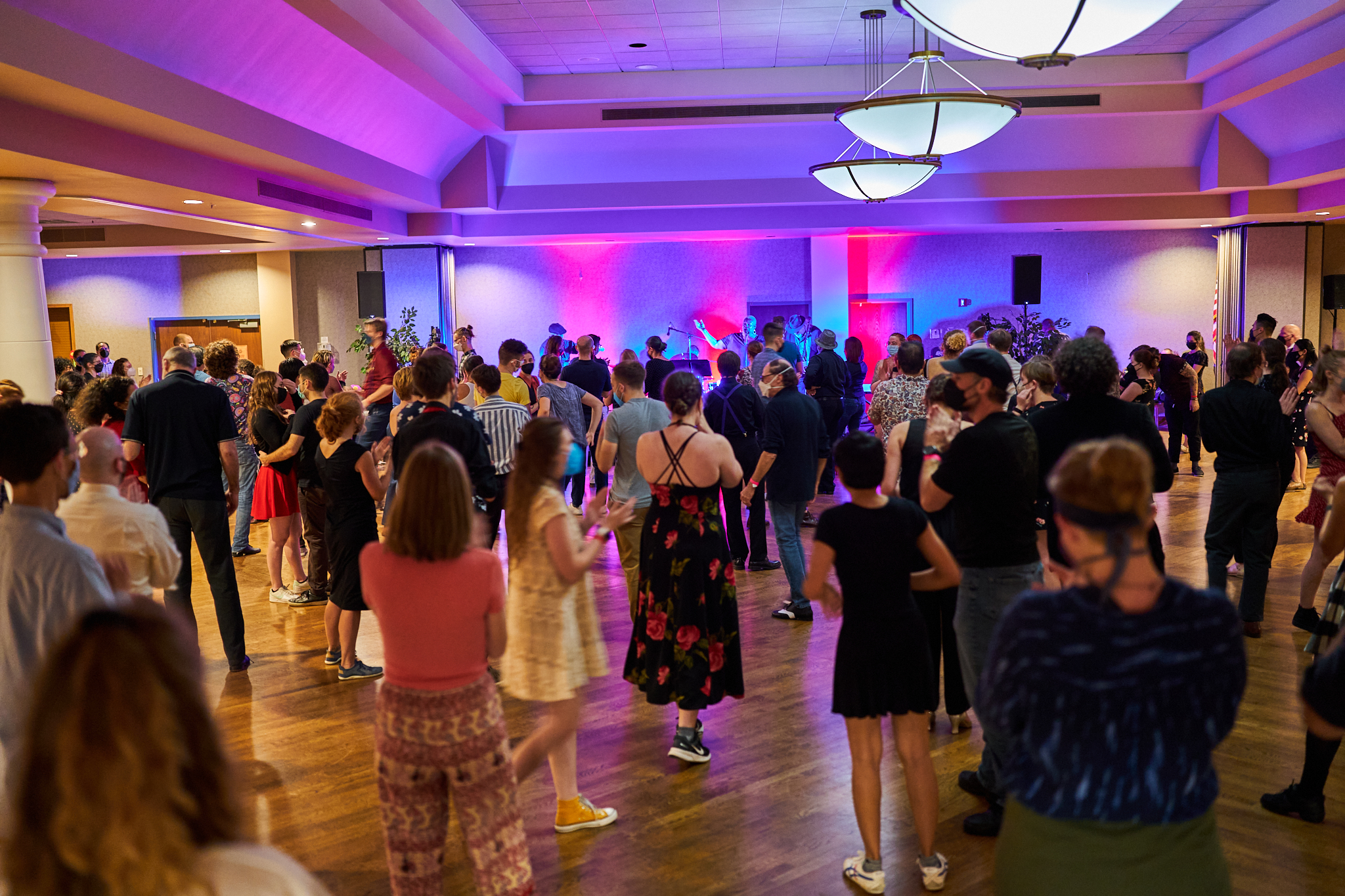 COVID-19
2023 Policies
Conditions with COVID are (sigh) unpredictable at best, and we may need to adapt these policies to be stricter based on the current conditions as the event draws nearer.
Vaccination
All staff & attendees must provide proof of 2022 or 2023 vaccination in order to register for the event. An updated booster will be available by the end of September and we strongly encourage attendees to obtain it if medically possible in October. Flu and RSV vaccinations are also available to many and help keep our community safe.
Exception, the only one; if you have only 2021 shots but have had DOCUMENTED COVID between August 1st & October 6th, 2023, we will accept that in lieu of an updated shot, as you would not be recommended to receive your updated shot until 90 days after your illness. 
If you are medically unable to get a vaccine or a booster, please contact the committee at PittStopLindyHop@gmail.com and we'll see if it is possible to accommodate you.
If you have multiple cards/vaccine records, we will only need to see the one with the most recent dose on it!
Card must show a dose administered in 2022 or later to be accepted.
Masking
We anticipate a mask-optional event in 2023.
Barring a big scary new variant roaring onto the scene in the next 2 months, we are planning on a mask-optional event this year.
We appreciate everyone's amazing cooperation with masking at last year's event, but we also recognize that masking attitudes have shifted dramatically in the dance community this year.  If you'd like to reduce your personal risk of COVID, flu, and other respiratory diseases, we recommend wearing high quality N95 or KN95 masks during all our dances. 
We do reserve the right to change this policy on masks, should we deem it dire enough to do so.
Testing
All participants are strongly encouraged to take a COVID test within 24 hours before arriving at the event.
Common Sense Safety
Do not attend if you feel unwell!
Do not attend the event if you have had a positive COVID test within the preceding 10 days, unless you have re-tested and received 2 negative results.
We recommend that all attendees do a self test before the event and also a few days afterward.
We recommend that you do not visit vulnerable people (the elderly, the unvaccinated, the immunocompromised) right after attending a large event such as this one.
The landscape of COVID is constantly evolving, and so we may need to add or augment these safety measures to adapt to those changes. We will announce any changes via email to all attendees, as well as on this website and our Facebook page.
Contact Tracing
If an attendee of PittStop 2023 is determined to be COVID positive everyone will be informed using the email address provided at the time of registration. Contact information for at the door and one-dance attendees will also be collected so they may be included.
COVID-19 Refund Policy
If you cancel as a result of a positive COVID-19 test, COVID-19 symptoms, or known exposure you will get a full refund (minus a $5 administrative cost) after a deduction of the cost of any dances attended. Our goal is safety and we want everyone to feel encouraged to make the right health choices without financial concern about refunds.
Please email us at pittstoplindyhop@gmail.com if you have any questions.
---
Thank You
Huge shout out to the wonderful organizers at I ♥ Bal who graciously let us use their COVID-19 Safety Policies!